Don't Hire This Automatic Pool Cover Company
September 22, 2022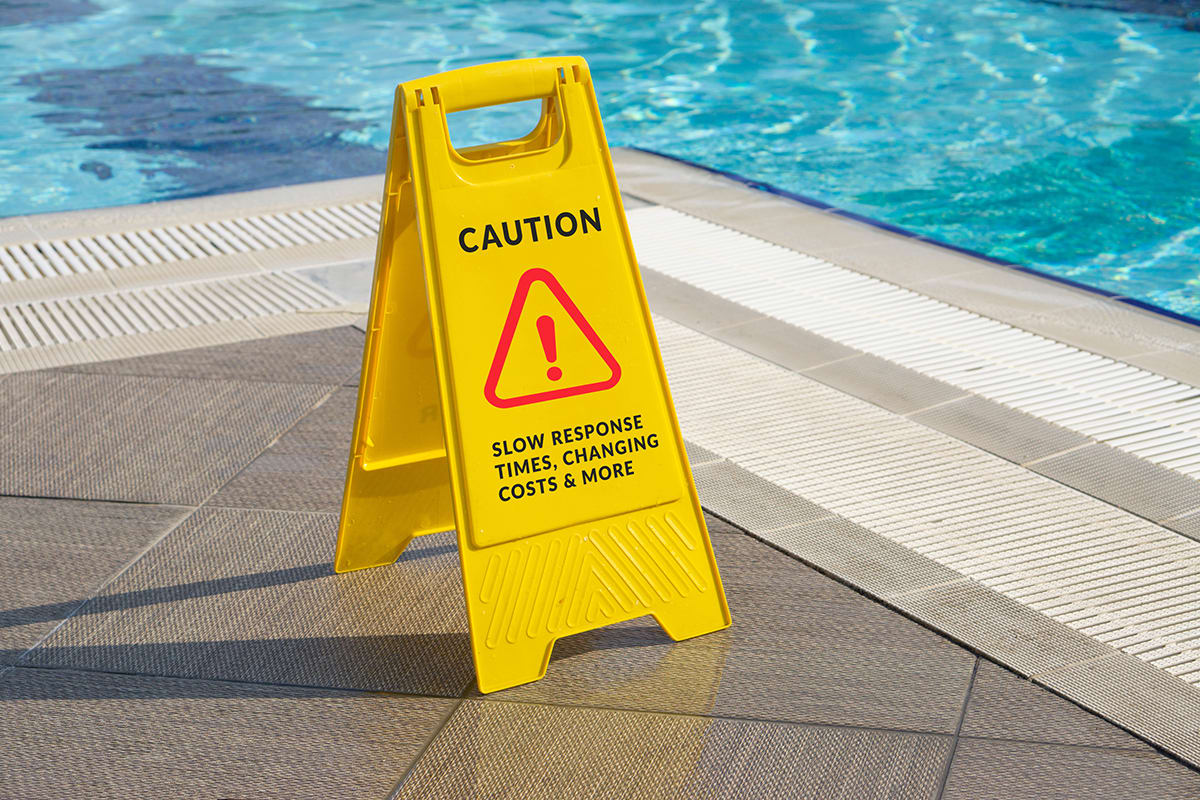 We know that consumers have had bad experiences when it comes to big home improvements. Working with contractors can feel like rolling the dice unless you've had a recommendation from a friend. We can change that. There's a reason why we've been leading the automatic pool cover industry in mainland and interior B.C. for over 20 years: we're problem solvers who listen and communicate well.
When it comes to picking a pool cover company, here are some yellow and red flags to watch out for:
Slow response times
Whether it's during the quote process or when trying to nail down the specifics of your pool cover installation, if your contractor is poor at communicating it's a red flag. That could look like slow responses, unclear or a full inability to answer your questions.
Changing costs with no warning
After the last years of the pandemic, people have gotten used to seeing a surprise price tag in some cases, but that's not an excuse for prices to fluctuate on a big purchase for your home without warning. At the Pool Patrol, we work closely with our supply chain to have a healthy stock of supplies for your pool cover installation. We will always communicate with you directly about price fluctuations.
No clear timeframe
The contractor you're speaking to should be able to commit to a clear timeframe for your pool safety cover installation. An installation should have very little disruption to the enjoyment of your backyard and, with the Pool Patrol, typically takes about one day. Check out our FAQ for more information.
Testimonials
Good testimonials are like a recommendation from a friend. If the contractor you're looking into has no customer testimonials, it could be a red flag. Generally, when the service is exceptional people are happy to share their experiences. You can find customer testimonials and other advice on our blog.
Go with an automatic pool cover company that will work with you. The Pool Patrol has installed thousands of automatic pool covers in the mainland and interior B.C. to keep you and your neighbours safe. Contact us today to get started.