Keeping B.C. Families Safe:
Our Mission & Vision
Our Mission
Built on high standards and a commitment to safety, teamwork and strong relationships, Pool Patrol's mission is to keep B.C. families safe, one pool cover at a time.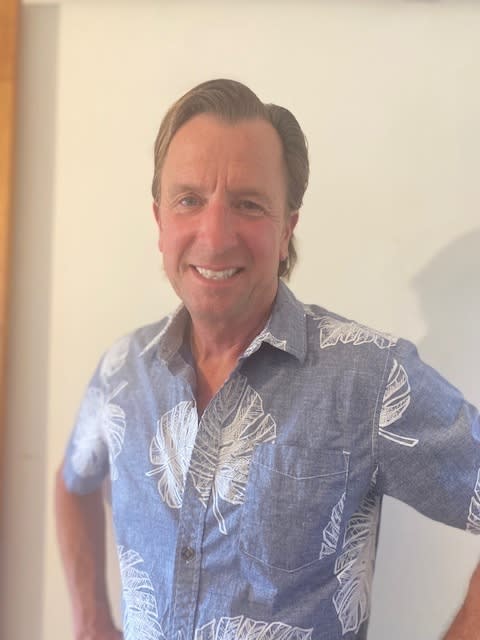 We're committed to always move forward. If you believe in your business you need the drive to keep holding yourself to the highest standard, no matter what. We can always do better and Pool Patrol will forever be dedicated to giving the people of B.C. the best— for their safety, their families, what's closest to their hearts. Allan Horwood, owner and CEO
Our Vision
Pool Patrol envisions a world where families never have to think twice about their loved one's safety by the pool. It's a world where the stress of cleaning, cost and maintenance dissolve thanks to premium quality pool safety covers and your backyard becomes an anxiety-free oasis to gather safely and have a good time.

Protect families in their homes through premium, durable pool safety covers.
Whether we met yesterday or a decade ago, we pride ourselves on the relationships we build be it with our customers, suppliers or team.
We hold ourselves to the highest possible standard when it comes to your safety and our products.
Pool Patrol was born in Vancouver and will always remain a local company serving the province we call home.
3000+
safety pool covers installed
45+
years of collective experience
Our Pool Safety Cover History
Still local, still keeping B.C. families safe. Pool Patrol's founder and CEO, Allan Horwood grew up in B.C. and has been around water his entire life, from long days spent by the family pool, to living the beach lifestyle and taking his first job with a pool supply company in 1984.
In 1995 it was time to set out on his own, and Pool Patrol was born. What started as a commercial and residential pool company morphed into a specialization in pool safety covers.
The next ten years took Pool Patrol to the next level, with an exclusive agreement to be sole distributor in western Canada for a major North American pool cover manufacturer.
By 2005 Pool Patrol was leading the industry, selling more swimming pool auto covers in B.C. than were being sold across the rest of Canada, proudly representing the industries fastest growing cover manufacturer, Automatic Pool Covers inc.
As founder, president, and a father of two himself, Allan takes pool safety to heart, and is passionate about providing customers with the service and peace of mind they deserve.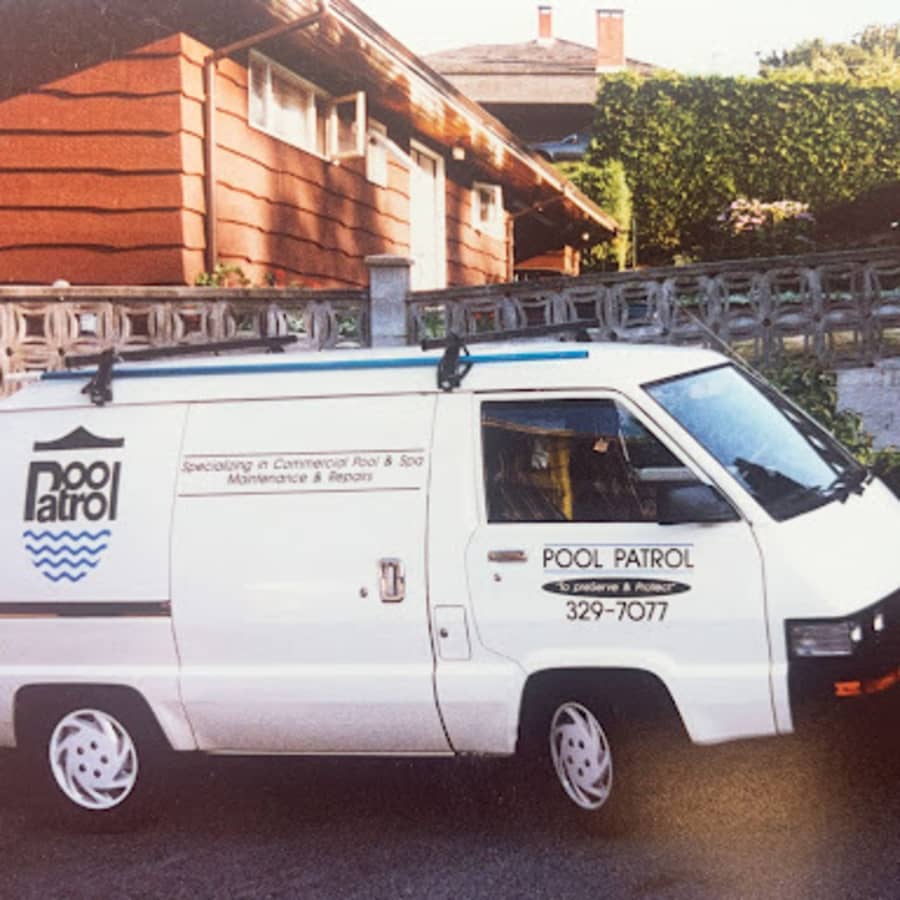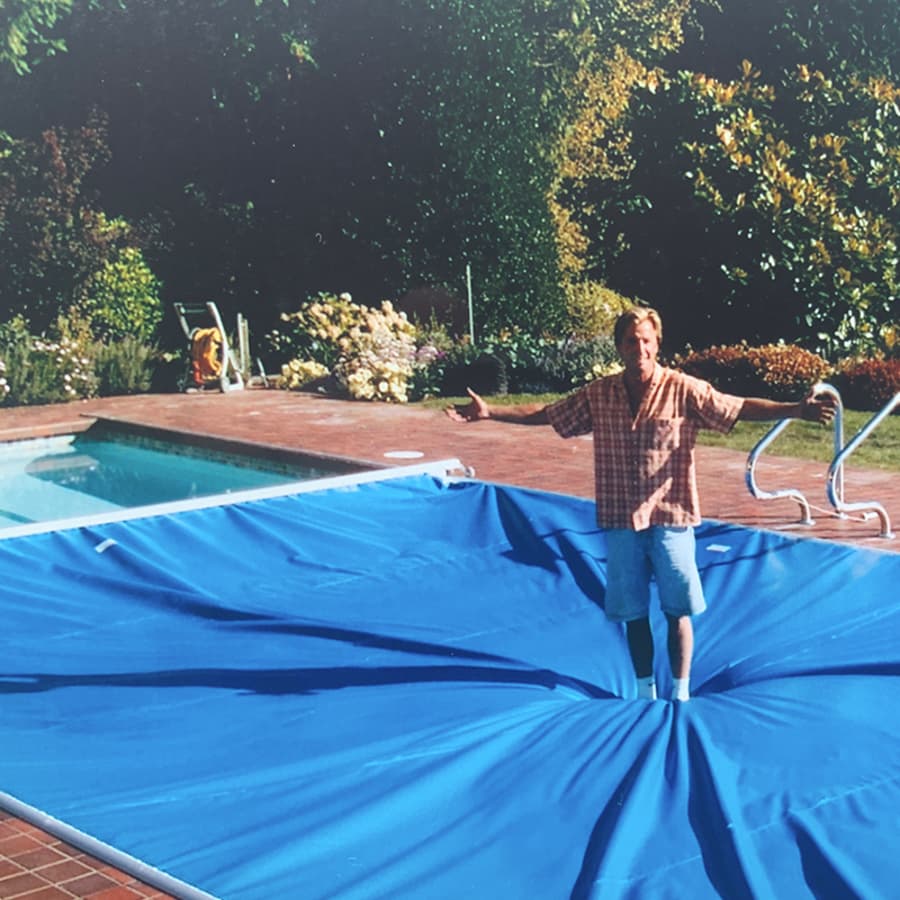 Our Strengths
Thanks to our decades of experience servicing and installing pool safety covers and cultivating supplier relationships, we're able to provide the highest quality parts and materials for your pool cover.
Our small but mighty team is the backbone of Pool Patrol. With longevity in the industry and expertise to tackle any automatic pool cover job, our pool cover specialists are not afraid to dive right in.
We're a B.C. company, born and raised. Pool Patrol covers the province with an office in Vancouver and warehouse in Kelowna, meaning we're only ever a phone call away and take communicating timelines, needs and services seriously. There's no guesswork when it comes to your backyard safety.
Whether with suppliers or customers, relationship building is one of the most important parts of working with Pool Patrol. A keen eye for detail means that chances are if we serviced your pool cover once, we'll remember you with a smile a decade from now.
Featured News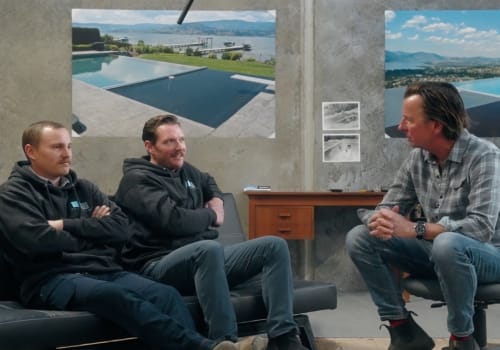 Video | November 27, 2023
Pool Patrol's Okanagan Team Reflects on Busy 2023 Pool Cover Season
As Pool Patrol wraps up for 2023, owner Allan Horwood sits down with pool cover specialists Eric and Caleb in Kelowna to reflect on a busy summer for automatic pool covers in B.C. Listen in on Allan and the team in part 1 of 3 of this informal conversation with our pool cover superstars.