But Can You Put a Pool Cover On It? Why Choose an Infinity Edge Pool For Your Home
September 22, 2023
You don't need to compromise safety for aesthetics with an infinity pool. Pool Patrol expertly installs infinity edge pool covers in B.C.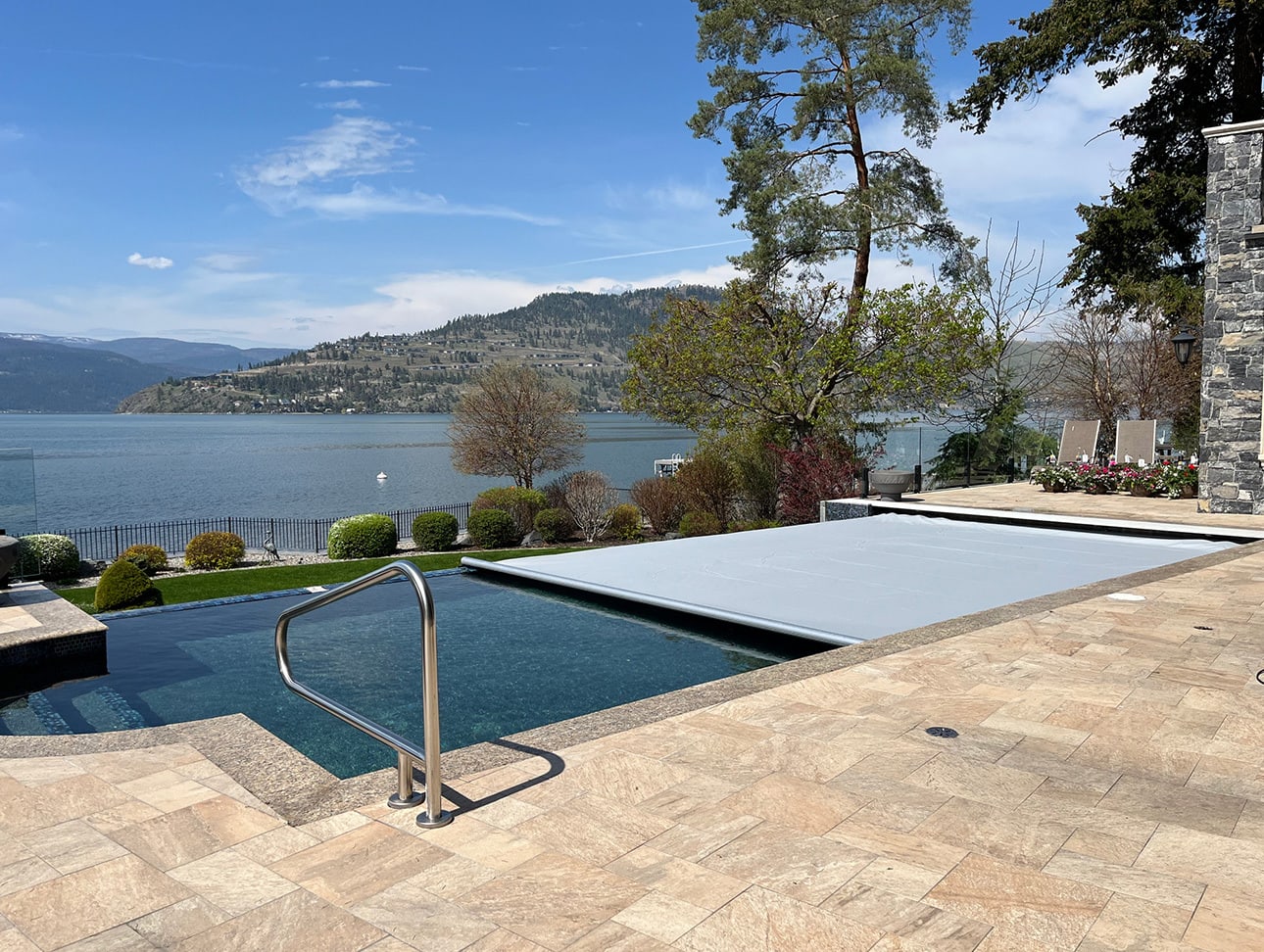 There's a wide variety of pool shapes to complement your backyard, but one often stands out above the rest: the infinity edge pool. But can you cover it? That's where Pool Patrol comes in. Safety meets beauty with the infinity edge pool cover, so you never need to compromise your family's safety for aesthetics.


What is an infinity edge pool?
An infinity edge pool, also known as a vanishing edge pool, is a luxurious design that gives the appearance of water disappearing into the horizon. They're a simple yet beautiful way to increase the elegance of your backyard.
Reasons you may opt for this design for your home include:
An elevated appearance

Undisrupted views

Increased property value

Ease of water filtration thanks to design


The infinity edge pool cover
Why go for an automatic pool cover on your infinity edge pool? The short answer is easy: peace of mind. The long answer? Here are the many benefits of using an infinity edge pool cover:

Safety: automatic pool covers are life-saving safety at your fingertips—especially with little ones around the pool.

Cost-effective: Pool covers save both maintenance costs and energy in the long run—as much as a 75% savings in energy consumption!

Wildlife-approved: Human lives aren't the only ones you're keeping safe. Beautiful B.C. is home to all sorts of wonderful wildlife. An automatic pool cover keeps them safe and out of your pool.

Seamless integration: Track systems for your infinity edge pool cover are able to be mounted underside to maintain the seamless look of your backyard investment.

Cleanly: Keep fall foliage and other debris out of your pool so it's easy on the eyes and on your maintenance.
Don't let concerns around safety and maintenance keep you from the infinity pool of your dreams. Pool Patrol are experts in installing automatic pool covers for infinity pools that maintain the aesthetic you want with the safety you need.
Pool Patrol has been installing automatic pool covers in British Columbia since 1995. If you're curious about installing a pool cover on your pool, contact Pool Patrol today.
Featured News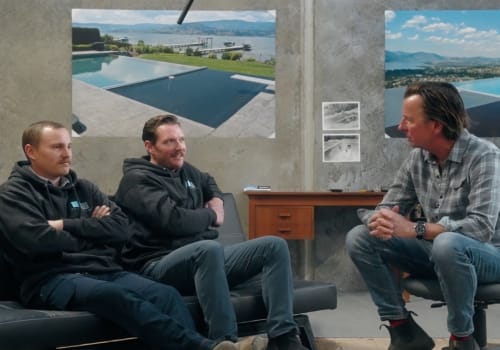 Video | November 27, 2023
Pool Patrol's Okanagan Team Reflects on Busy 2023 Pool Cover Season
As Pool Patrol wraps up for 2023, owner Allan Horwood sits down with pool cover specialists Eric and Caleb in Kelowna to reflect on a busy summer for automatic pool covers in B.C. Listen in on Allan and the team in part 1 of 3 of this informal conversation with our pool cover superstars.