Open The Pool Cover: Spring Pool Season Is Here!
April 28, 2022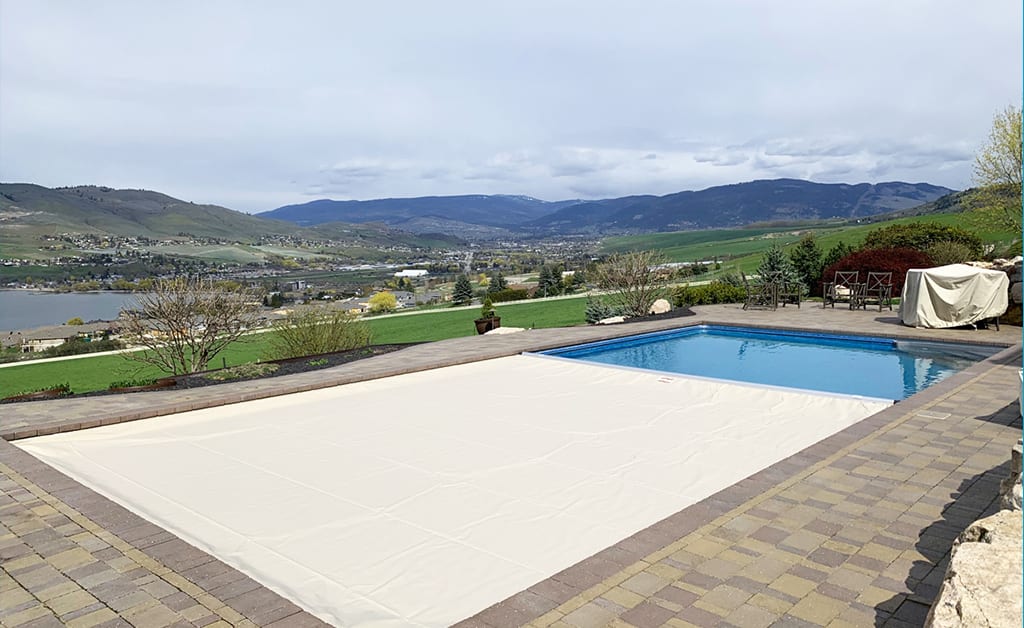 Here comes the sun! We've been surrounding ourselves with all things pool safety for over 25 years, so spring is a little like the holidays in these parts — except instead of opening gifts, people in B.C. are opening our automatic pool covers and getting ready for the season ahead.
Drawing on our decades of experience, we put together some of our favourite tips on how to open your pool in the spring:
Clean Your Pool Cover
After a long winter, debris can gather on the surface of your pool cover. When spring cleaning time comes, clean any dirt from the surface. If you need help getting cleaned up for the season, contact us, we're happy to help.
Get Your Yard Pool Ready
You installed a pool so you could have a backyard sanctuary. Some super simple chores can get your space ready for summer: sweep any rocks, leaves, and dirt from your patio that may have accumulated around the pool before they end up IN the pool. A pool fence is a seamless way to add an elevated aesthetic and safety to your pool area. Get more backyard beauty tips on the blog.
Make Your List, Check It Twice
Double-check your pool supplies and equipment to be prepared for the upcoming season. There's nothing worse than having your guests arrive for your inaugural pool party to realise that the pool ladder is missing a step or the pool filter is clogged.
Make Safety A Priority
Your family's safety is our passion at Pool Patrol. So we need to stress the importance of ensuring you have all the safety equipment you need for a fun, stress-free pool season before the summer fun begins. Make sure you have:
Life jackets for your little ones and spares for guests
A life ring with a rope
A pool rescue pole or hook
Remember, a fence for pools and swimming pool covers are part of the big picture of safely enjoying your pool. Now roll back the pool cover and get ready to enjoy your backyard this summer!
Contact the Pool Patrol for peace of mind around the pool this season. We're always available to handle any questions, concerns, or maintenance for your automatic pool cover and pool fences throughout the Interior and Lower Mainland B.C.