Fall is Here. Is It Too Late To Install a Pool Cover?
October 13, 2023
The leaves are falling; is it too late to install a pool cover? Get the need to know on when automatic pool cover installation is still possible.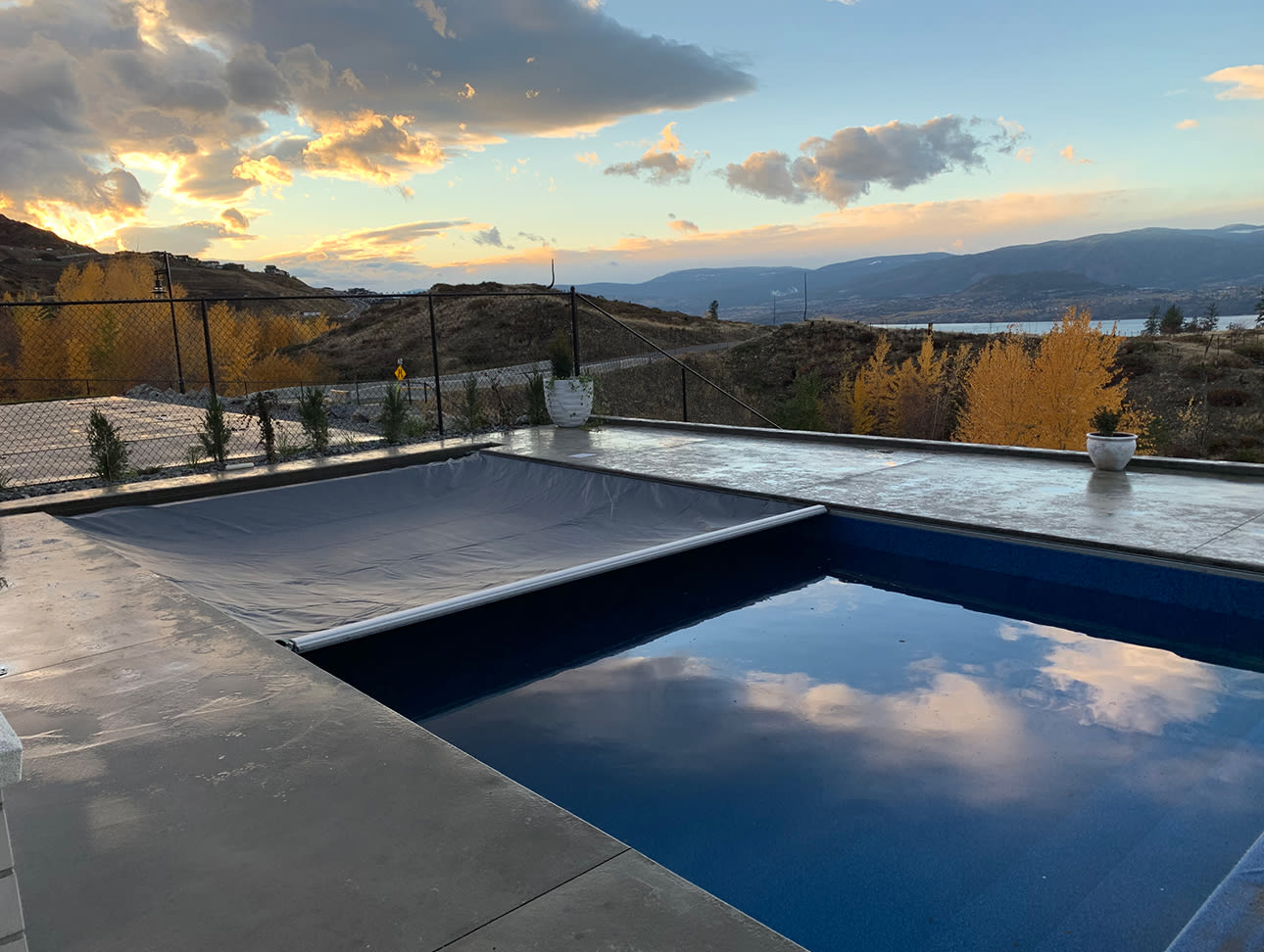 The leaves are falling right into your pool. The dog days of summer fly by, and all of a sudden, the seasons have changed, and you haven't installed an automatic pool cover on your swimming pool. We bet it was on your to-do list! So, fall is here. Is it too late to install a pool cover? The short answer is no.


When is it too late in the season to install a pool cover?
At Pool Patrol, there's no hard and fast cut-off line. We like to think of it as "before the snow flies."
Generally, we're installing pool covers up until the end of November, but the reality in the Lower Mainland and Interior B.C. is that the mild winters mean there's always a possibility of installing a pool cover year-round.
Whether an install is possible depends on a couple of things:


The winterization factor
In cold climates that get a lot of below-0 Celsius temperatures, people tend to winterize their pools, which includes lowering the water levels. If a pool has had the water level lowered, a pool cover can't be installed, as the cover sits on top of the water surface.


Ice, snow, and freezing temperatures
Snow and ice can present safety hazards for our workers. At the same time, these factors can also affect the quality of the installation—something we never want to compromise on.
That being said there, have been cases where our crew was found shovelling snow off of pool decks or even sliding covers onto what had essentially become an ice bath. These are not the norm, but have given us some fond memories to look back on!


Replacement fabrics
If you already have a pool cover but notice the fabric needs replacing, the same rule of "before the snow flies" goes—and, of course, water level. There's also always the option to order your replacement fabric now and have it delivered and stored for next spring.


Deposit now, install next season
If it turns out that the time has passed for this season, but you know you want an automatic pool cover come the spring, we recommend calling now. Pool Patrol can get an estimate in place followed by a deposit, then when the snow melts, you'll be first in line for a new pool cover.
When the temperatures rise, things can get pretty busy for the pool cover business. By May, it's not unusual to find wait times creeping up. By ordering your pool cover today, you not only lock in pricing now but guarantee your spot in the queue for 2024.
Pool Patrol has been installing automatic pool covers in British Columbia since 1995. If you're curious about installing a pool cover on your pool, contact Pool Patrol today.
Featured News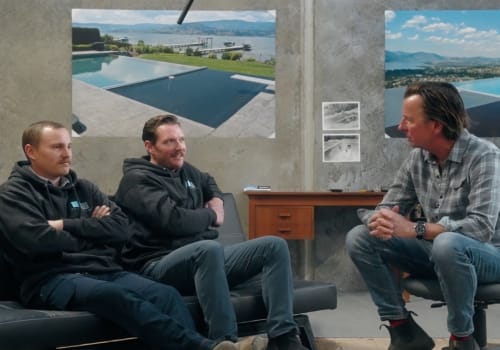 Video | November 27, 2023
Pool Patrol's Okanagan Team Reflects on Busy 2023 Pool Cover Season
As Pool Patrol wraps up for 2023, owner Allan Horwood sits down with pool cover specialists Eric and Caleb in Kelowna to reflect on a busy summer for automatic pool covers in B.C. Listen in on Allan and the team in part 1 of 3 of this informal conversation with our pool cover superstars.