Help! Signs Your Pool Cover is in Need of Repair
November 10, 2023
A pool cover is one of the best things you can do for the pool safety and maintenance—if it's working properly. Learn the signs that your pool cover may need repair.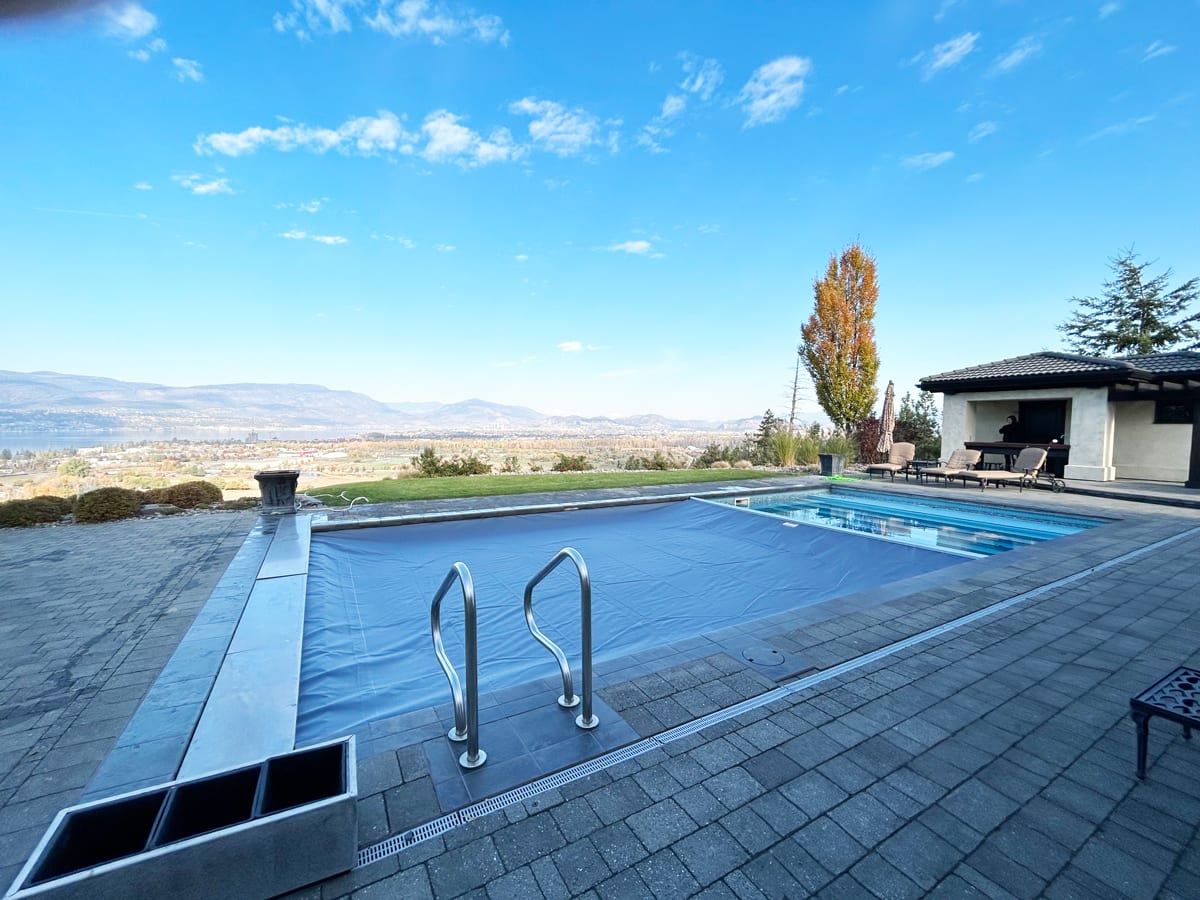 An automatic pool cover is a life-saving investment for your backyard—if it's functioning properly.


The benefits
A functioning pool cover provides a wide range of benefits to you and your family, including:

Protection so strong you can stand on it, which means no accidents with humans or wildlife falling into your covered pool.

Pool covers help save on both energy and chemical use, making them not only a cost-saver in the long term but easier on the planet.

Keep leaves and unwanted debris out of your pool, saving time and money on cleaning and maintenance.

Choose from eight different high-tensile pool cover fabrics so your backyard will always look put together.


Signs your pool cover is in need of repair
Those pool cover benefits go down the drain when the system isn't functioning properly. Look (and listen!) for the sign that your cover needs attention from an expert.

Cracked, worn-out fabric
Like driving on bald tires, operating with worn-out pool cover fabric is a bad idea. If your fabric is showing signs of wear, such as holes and cracks, it's time for it to be replaced.

Brittle, stiff fabric
Pool fabric generally lasts for eight to ten years. If the integrity of the fabric is changing, becoming stiff or brittle to the touch, call an expert. Some deterioration is harder to spot with the untrained eye, so even if the fabric looks fine from a distance, a closer inspection from an expert might find otherwise.

Odd sounds
An automatic pool cover runs on a motor and track. It's a finely tuned orchestra working together to produce the results you expect from your cover. If your symphony starts to sound like a cacophony, it can be a sign of trouble. Get in touch with an expert, and they'll be able to tell what's causing all that racket and whether it's cause for concern.

Frayed webbing
If the webbing on your fabric is frayed, you guessed it—it's another sign to have your cover checked out. Bunched-up webbing is also a red flag, as it may get caught on the tracks.
When it comes to the safety of your family, don't chance it. If you're noticing any signs of deterioration around your pool cover, call Pool Patrol and let us help you regain peace of mind.
Pool Patrol has been installing automatic pool covers in British Columbia since 1995. If you're curious about pool cover installation or repair in the Okanagan or Lower Mainland, contact Pool Patrol today.

Featured News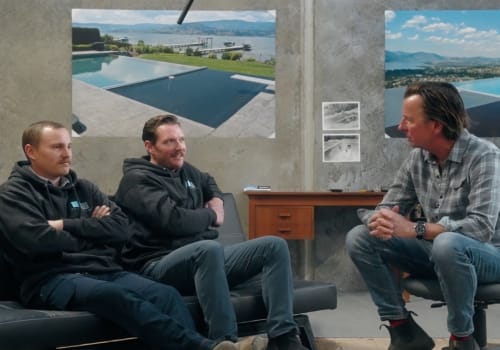 Video | November 27, 2023
Pool Patrol's Okanagan Team Reflects on Busy 2023 Pool Cover Season
As Pool Patrol wraps up for 2023, owner Allan Horwood sits down with pool cover specialists Eric and Caleb in Kelowna to reflect on a busy summer for automatic pool covers in B.C. Listen in on Allan and the team in part 1 of 3 of this informal conversation with our pool cover superstars.