NewsIn The Media
Tips & Tricks For Installing Automatic Pool Covers On Fiberglass Pools
October 02, 2021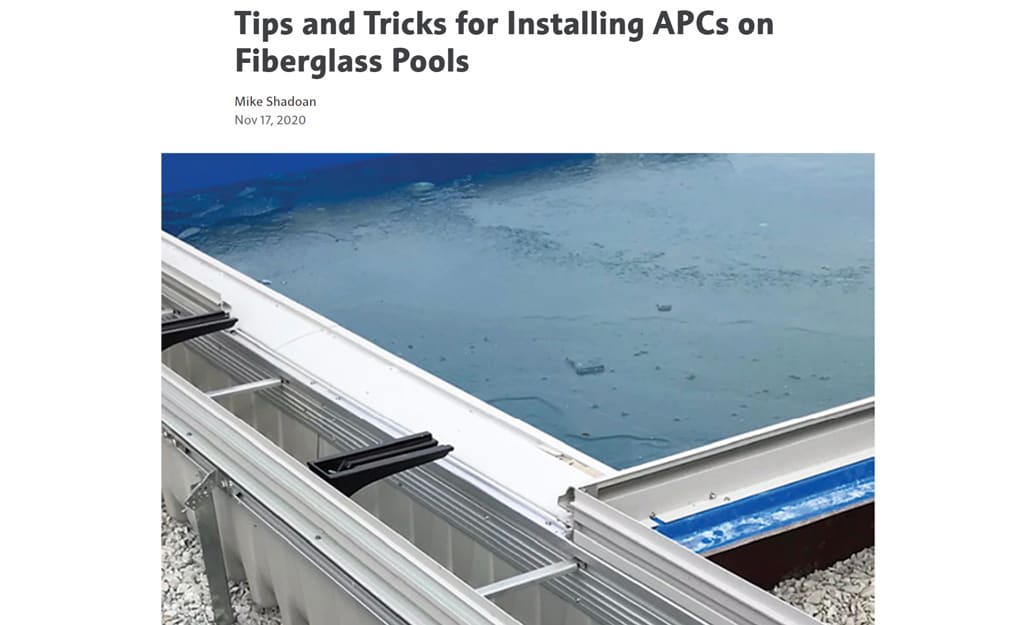 Owner of Pool Patrol, Allan Horwood often offers his expertise and contributes to pool industry publications like Aqua. Here are his detailed tips and tricks for installing automatic pool covers on fiberglass pools.
"We always first lay out the track around the perimeter before cutting any pieces and be sure the lengths of the pieces are the same on both the right and left sides," explains Horwood. For example, with a 36-foot long pool you might use three 12-foot lengths, and it's important that this be done on both sides in a mirror fashion rather than, for instance, putting two 12-foot lengths and two 6-foot pieces on the other side.
"On a recent installation, the builder had added some tiles around the built-in spa in the shallow end of the pool," says Horwood. "The tiles were beautiful, but it changed the elevation significantly in the shallow end versus the deep end, which made placing the polybox for the auto cover challenging to install."
"We used several 'McGyvering' techniques including using the vinyl liner retainer in the 365-vinyl liner system by Automatic Pool Covers, which has a higher profile to accommodate the increased height created by the tiles used in the spa at the shallow end of the fiberglass pool," explains Horwood.
See the full article here.
https://www.aquamagazine.com/builder/article/15122993/tips-and-tricks-for-installing-apcs-on-fiberglass-pools