Installing Auto Pool Cover Guides For Fibreglass Pools
October 02, 2021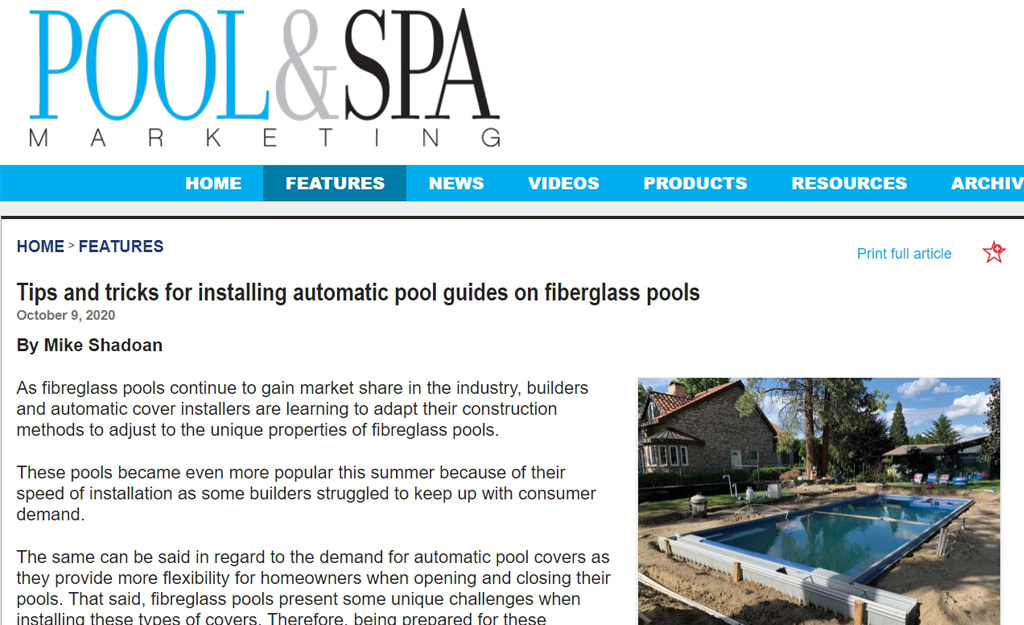 Owner of the Pool Patrol Allan Horwood has contributed to articles in industry publications like Pool and Spa Marketing. Here is his comments in a recent article about installations for fibreglass pools.
As the industry continues to shift towards fibreglass pools, builders and cover installers are learning new ways in order adapt their construction methods so that it can be used for these unique properties.
Issues such as sizing where pool builders need to account for the size of a pool when ordering an automatic cover. Some may be tempted to order one that is too small, but it will not fit on final installation!
Fibreglass pool builders also need to understand about keeping the width of the pool consistent down its entire length is challenging.
"Naturally, fibreglass pools want to flex and bow along the length of the pool because of the pressure on the walls from the backfill or the water," says Allan Horwood, owner of Pool Patrol in British Columbia.
Read more about what Allan has to say in this article.
https://www.poolspamarketing.com/trade/features/tips-and-tricks-for-installing-automatic-pool-guides-on-fiberglass-pools/