NewsIn The Media
Making a Splash
April 16, 2021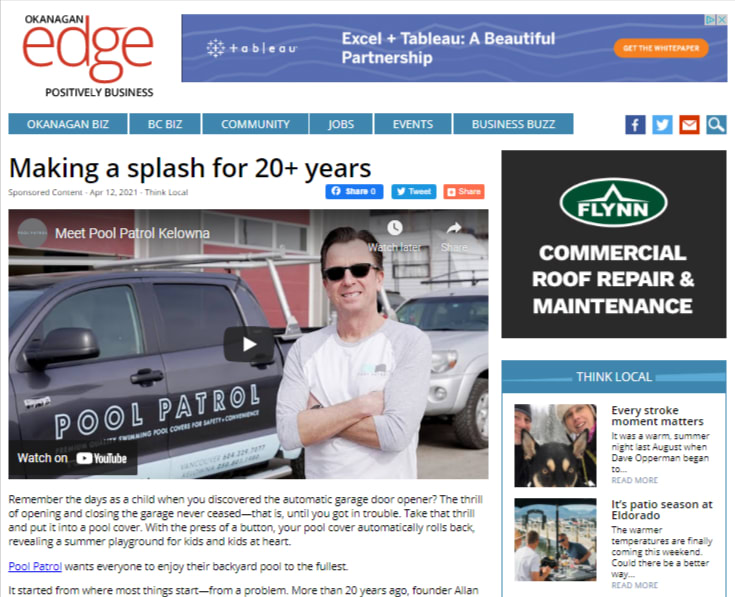 It's nice to know that in our Okanagan Backyard, there is a pool company that is all about service. Lightning-fast response time and industry-leading products have made Pool Patrol the go-to team for automatic pool covers.
Pool Patrol aims to not only make your backyard pool beautiful and safe but also be a friendly summertime neighbour you can rely on.
Find out how it all started with a problem and a little bit of childhood fun in our latest Okanagan Edge article: Making a splash for 20+ years.