There's a Pool Cover for it: Picking the Best Pool Shape for Your Backyard
June 22, 2023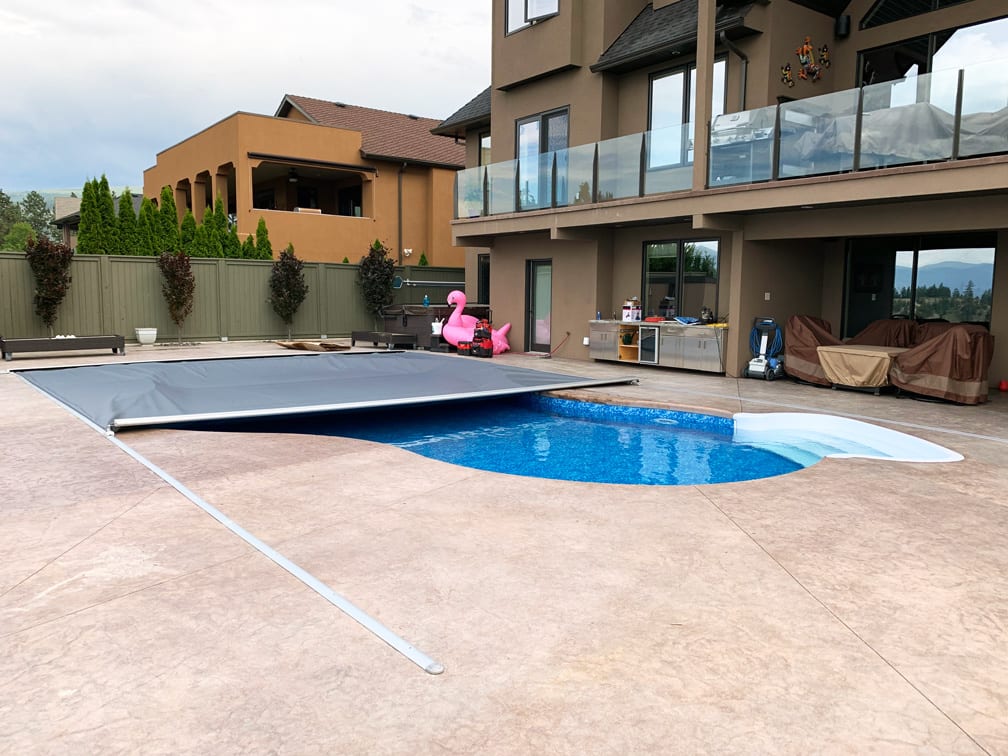 Kidney, rectangle, and even figure-eight—pool-shape possibilities are endless. With so many options, how do you determine the right shape for your pool, and will you be able to use a pool safety cover on it? We're here to help you find answers.
The different pool shapes available
Your pool shapes will vary infinitely if you consider that a custom shape is an option, but here are some of the most common shapes you'll find:
Rectangle
L-shape
Kidney
Roman
Round or oval
Figure-eight
Which pool shape is right for me?
Once you pick a shape for your pool, there's basically no going back, so you want to be certain of your decision. Some of the factors you may want to consider include:
Space
Is your pool shape limited by your yard space or vegetation? Do you want to create lounge areas or other features around the pool? The amount of space available in your yard is among the first features you'll want to consider when picking a pool shape.
Style
You don't want your pool to stick out like a sore thumb. Try to stay within the stylistic realm of your home architecture, decor and landscaping. We'll also be able to match your pool cover to your aesthetic with eight standard colours.
Budget
Some intricate shapes may come with a higher price tag, depending on the material your pool is made from (vinyl-lined, fibreglass, concrete).
Can you install a pool safety cover on any pool shape?
The short answer is yes. The long answer is most likely. Provided we have room for the necessary track systems, your pool should be able to be covered with a rectangular cover.
In some cases, for example, an L-shaped pool, you may require more than one cover to work in tandem and provide safety for your family.
Don't let your imagination be limited by pool safety features. Pool Patrol has been installing automatic pool covers on a wide range of pool shapes in British Columbia since 1995. If you're curious about installing a pool cover on your pool, contact Pool Patrol today.