Yes, It Starts With The Auto Pool Cover: Preventative Pool Maintenance
August 19, 2022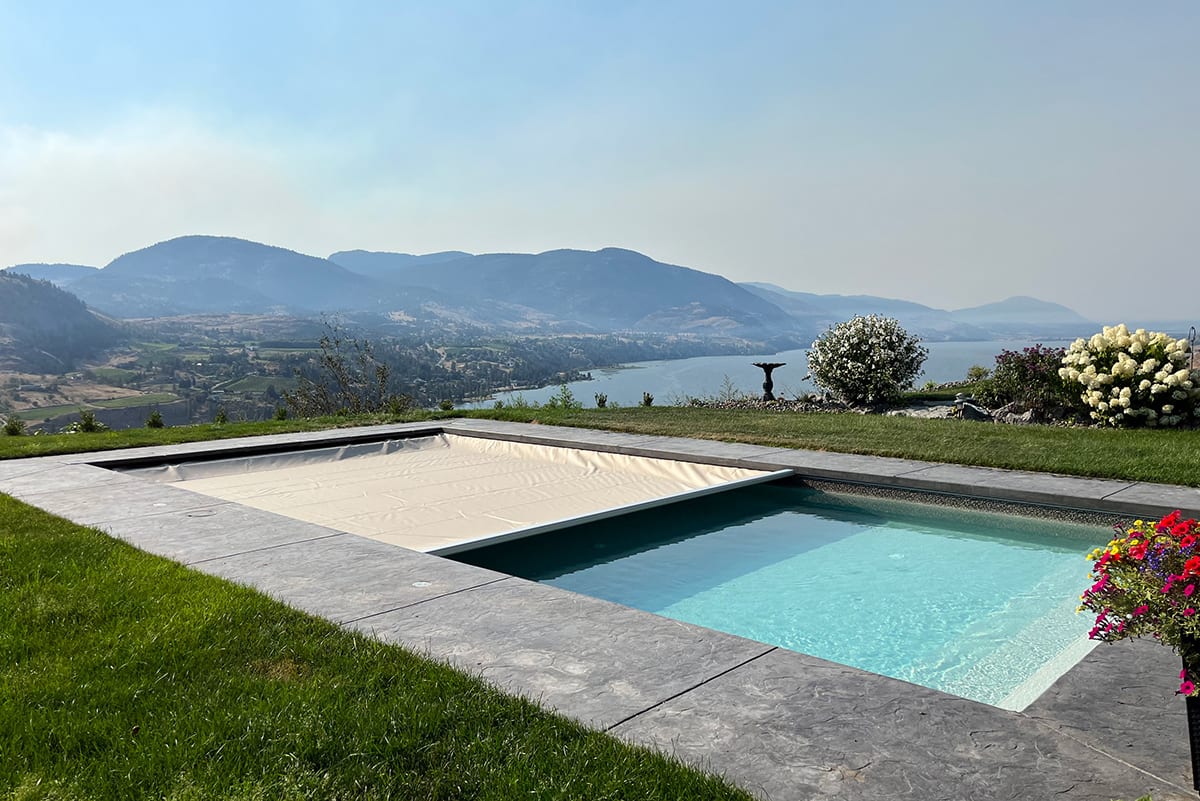 As summer rolls along we have to say it's never too early to start thinking about preventative pool maintenance — that's what makes it preventative. Keeping on top of small maintenance now means you'll be able to enjoy the centerpiece of your backyard for years to come. Just like bringing your car in for regular oil changes or taking a daily multivitamin, these tips will keep your pool running smoothly.
Get an automatic pool cover and use it
Automatic pool safety covers do more than save lives: they keep dirt and debris out of your pool making it easy to clean and maintain. They're also sturdy enough to withstand wildlife crossing and help keep up the water levels in your pool. Different fabric choices also mean the auto pool cover can blend seamlessly into your yard.
Learn more about pool cover installation.
Keep filters clean
Regularly inspecting and changing your pool filter will do wonders for keeping your pool clean. Filters generally need to be changed annually but keep an eye on the quality of the filter. You can extend the life and keep it working optimally by rinsing your filter along with every pool water change.
Leaf skimming
While covering a pool will keep a lot of debris out of your water, leaves and such can still make their way into your backyard paradise. Keep a leaf skimmer nearby to regularly clean as you go. These simple nets are easy to use and do wonders for maintenance. You don't want old leaves and twigs hanging around the water.
Run the vacuum
What about the stuff you can't skim? Weekly pool vacuuming will help maintain the quality of your pool water over time. Easily clean the floors and walls of your pool so sandy dirt doesn't build up and ruin your pool vibes.
Run the pump
Why do you need a pool pump? Running your pool pump regularly circulates the water in the pool. This helps filter the water and prevent algae and bacteria growth while distributing any chemicals in your pool.
Water chemistry
Regularly checking the pH of your pool water and adjusting the chemistry should also be added to your regular pool maintenance list. After monitoring your pool water you can adjust, shock, and treat accordingly. The important thing is staying on top of water quality before any issues arise that could become costly.
From daily to weekly, these simple maintenance tips are easy to build into a routine that will keep your pool fresh and enjoyable — not to mention simplify the pool closing process.
Make pool maintenance and safety a snap. Let the Pool Patrol install an automatic pool cover for your backyard in the interior and mainland B.C. for easy pool care and safety. Get a quote today.