It's No Sweat: How An Automatic Pool Cover Makes Maintenance Easy
May 08, 2023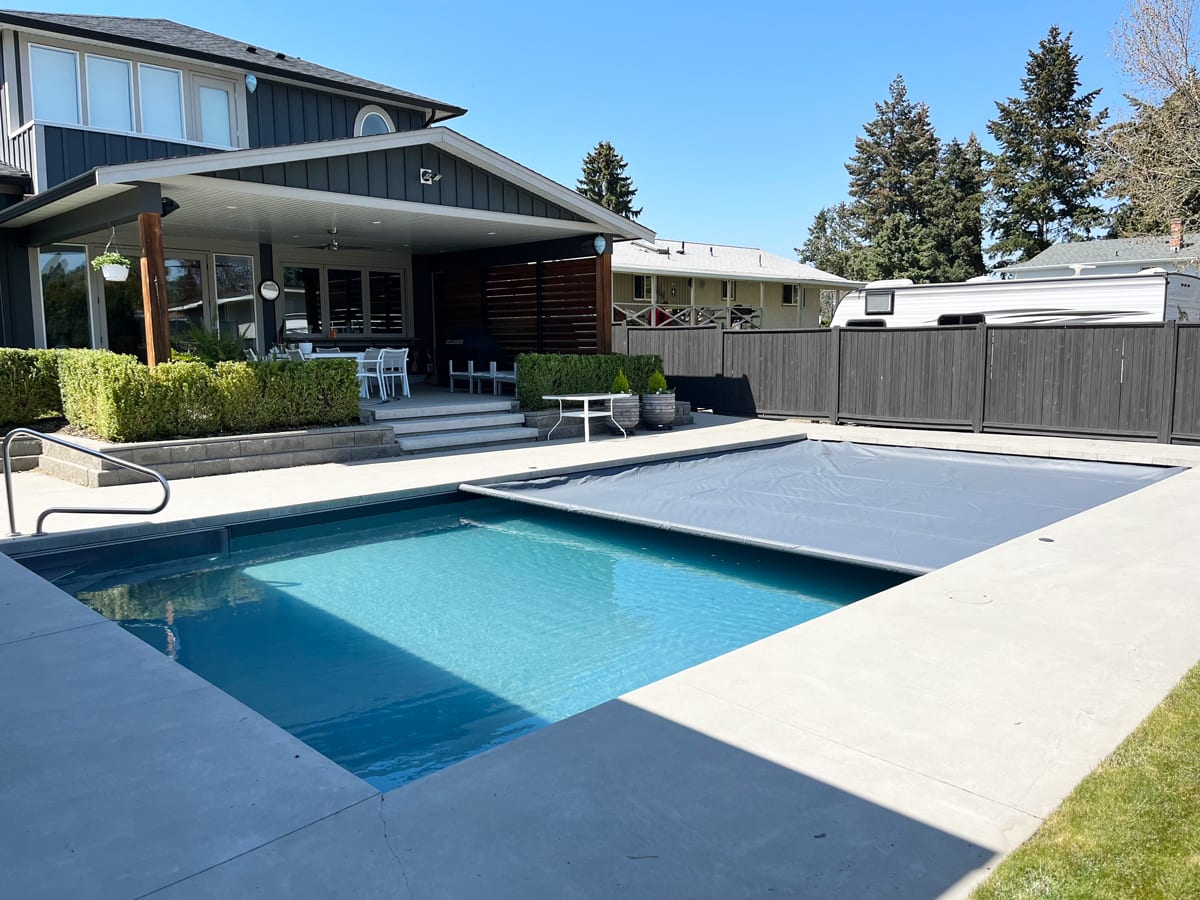 When swimming pool season rolls around everyone in the house gets excited for lounge chairs, long days sunning and dipping, and cleaning all the debris and leaves out of your pool. No? Of course, no one is excited about the cleaning and maintenance! If your family members aren't exactly lining up to run the pool vacuum and other upkeep tasks, let an automatic pool cover make maintenance a breeze.
Pool cover maintenance benefits
A pool cover is kind of like closing your garage door when you're not using it. By keeping it closed, things that should stay in are in, and dirt, debris, and animals stay out. Here are just some of the benefits of using an automatic pool cover:
Dirt and debris
Like throwing a cover on your Tupperware, a pool cover keeps out anything that you don't want making its way in. When that comes to a pool, which lives outside, it means keeping out leaves, debris and dirt that would make for a lot more cleaning without a cover to help you out.
Evaporation
Keeping your pool water levels up is an important part of pool maintenance. When using a clever you slow the rate of evaporation, slowing down pool water level maintenance.
Temperature
Tied to the evaporation situation above, a pool cover will also help your pool retain heat. This helps stabilize your pool temperature as well as keep it at a comfortable swimming temperature.
Less chemical use
UV rays are the enemy of chlorine. Direct sunlight helps to break down chlorine. Covering your pool will help prevent damage to chlorine, resulting in less chemical use in your pool.
Why hassle-free is king
Making pool maintenance less of a chore can save you time and money, and means you can enjoy your pool more frequently, for longer. Easy maintenance with an automatic pool cover is like the cherry on top of keeping your pool safe for your family this summer.

Take the work out of pool maintenance this season. Pool Patrol is an automatic pool cover company that makes safety and quality their mission. Contact us today to get started on your pool safety cover installation.