The Power of Homegrown: Your Local Pool Cover Company
August 25, 2023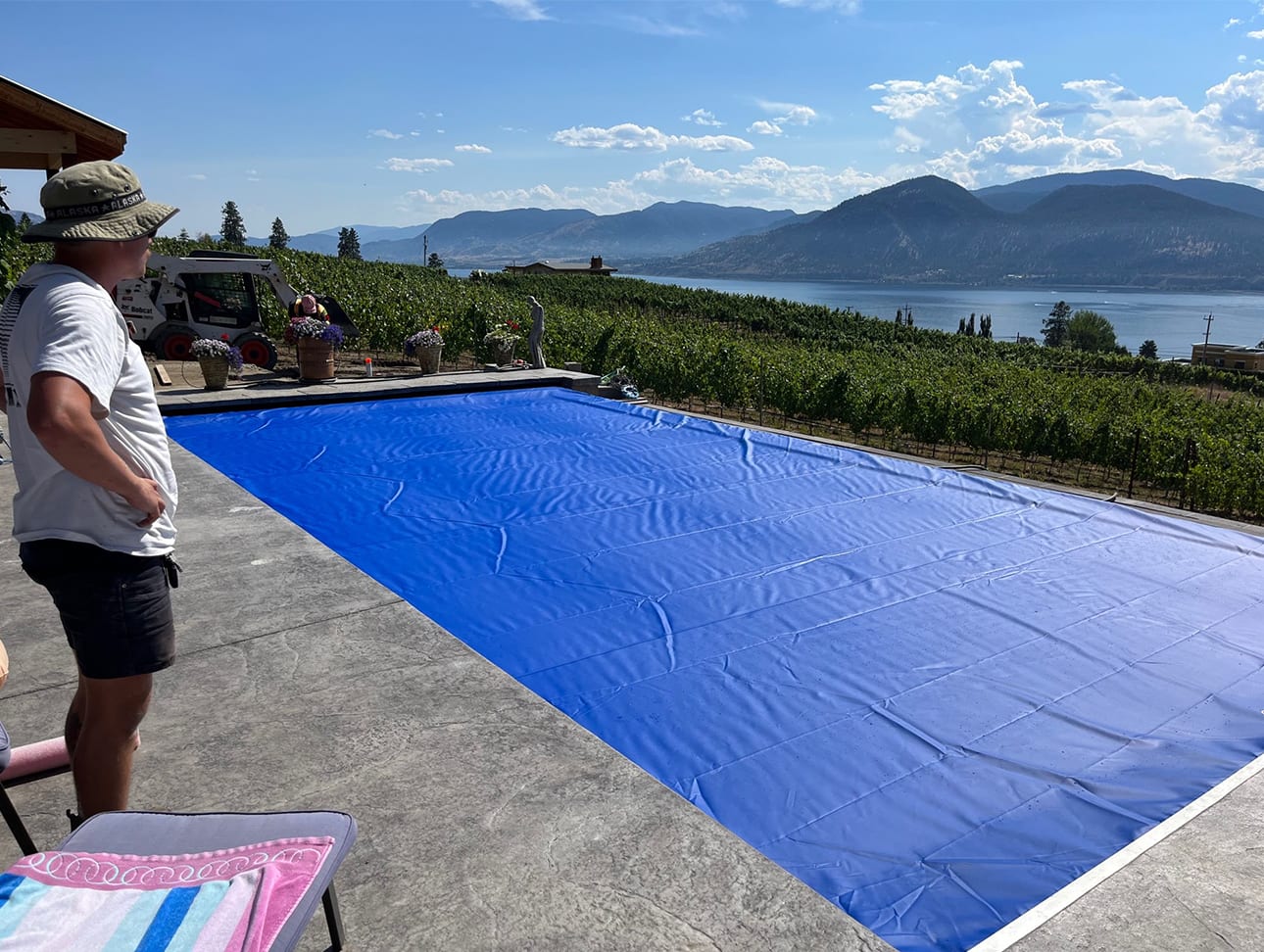 People look to locals for everything these days, from the farmer's market to the clothes on their backs. Shopping local has all sorts of benefits: stimulating the local economy, investing in your community, and supporting local jobs. So why not emphasize local when it comes to the services you use? For an automatic pool cover company like Pool Patrol, born and raised in B.C., local is in our DNA.


Why local matters for your pool cover
Working with a local pool cover company has loads of benefits:

Help is never far away. When service is needed, your call goes directly to our head office in Vancouver, and we dispatch our local technicians to help you.

Our team is based in Vancouver and Kelowna, so help is never far.

Supporting your local economy and keeping jobs in B.C.
Our local history
From the very beginning, keeping families safe and swimming in B.C. has always been close to our hearts.
1995 - Born in B.C.
Pool Patrol was founded in 1995 by owner Allan Horwood. A water lover who spent his childhood growing up in B.C. around the family pool, Horwood was ready to set out on his own after cutting his teeth in the pool industry for 11 years before opening Pool Patrol.
2005 - Leading the industry in Canada
A decade after starting out, Pool Patrol was leading the industry, selling more swimming pool auto covers in B.C. than were being sold across the entire rest of Canada.
2018 - Kelowna expansion
The demand for pool safety covers kept growing, and in 2018, Pool Patrol expanded to include a warehouse in Kelowna, allowing the company to serve interior B.C better.
Today - Keeping western Canada on the map
Today, Pool Patrol is still leading the industry in western Canada and still keeping families across the province safe around their backyards.


Our service areas
From our head office in Vancouver and warehouse in Kelowna, we're able to (pool) cover the entire province.
Vancouver and area
Vancouver to Chilliwack, including Squamish Whistler and Pemberton.
Kelowna and area
From our Kelowna warehouse, we service our other main service area, the Okanagan Valley. From Osoyoos all the way to Kamloops, we have interior B.C. covered.
The rest of the province
We leave no pool uncovered! We'll travel anywhere in B.C., but depending on the distance outside of our above main service areas, travel expenses may be incurred. Don't worry; we'll always communicate that beforehand.
Support local when it comes to your pool cover. Pool Patrol has been installing automatic pool covers in British Columbia since 1995. If you're curious about installing a pool cover on your pool, contact Pool Patrol today.