Vanishing Edge Pool Cover Installation in Kelowna
September 13, 2018
Get infinity edge pool cover installations and other automatic pool covers and fences from Poolpatrol. Call or send us pool photos for a quote.
It seems to be the week of vanishing edge auto cover installations! Our formula for fit and site prep have made our installations smooth. Automatic Safety Pool Covers and pool fencing from Poolpatrol. Call 604-329-7077 in Vancouver, Victoria or 250-801-1980 for Kelowna Okanagan regions, Canada.
You can also submit your pool photos for a quote here.

Featured News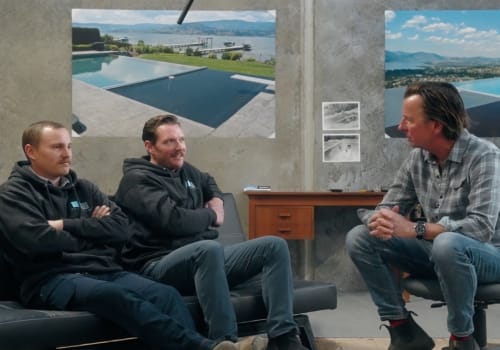 Video | November 27, 2023
Pool Patrol's Okanagan Team Reflects on Busy 2023 Pool Cover Season
As Pool Patrol wraps up for 2023, owner Allan Horwood sits down with pool cover specialists Eric and Caleb in Kelowna to reflect on a busy summer for automatic pool covers in B.C. Listen in on Allan and the team in part 1 of 3 of this informal conversation with our pool cover superstars.