Yes. I Know. It's Ugly.
May 21, 2021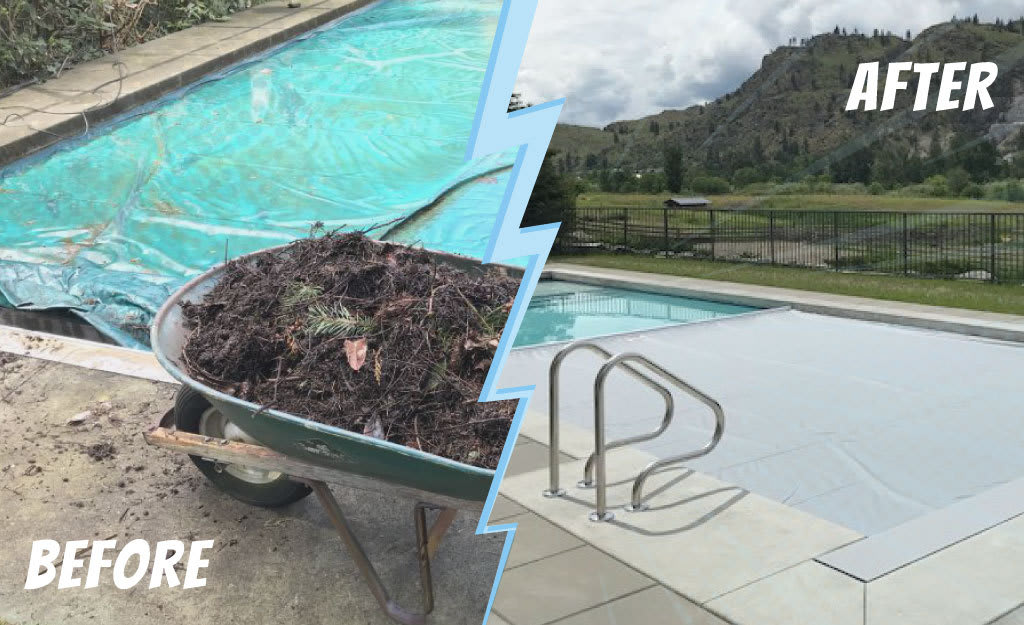 Pools are a great way to cool off in the summer but what do you do when your pool needs a facelift?
Spring is in the air and that usually means spring cleaning. But don't forget that your pool needs some TLC. Add a pop of colour in your backyard and put your pool skimmer down this summer by installing a pool cover!
Installing an automatic pool cover overtop your backyard splash zone may be the perfect bit of delight to add to your outdoor play zone. It's more than just an automatic safety pool cover, it's a no-mess way to keep your pool clean of debris.
There is nothing to stop you from adding a pool fence amongst your native landscaping. What a great way to combine flair and functionality! While our pool covers are safe to stand on, there is no harm in creating a safety barrier for your kids and pets when you are unable to supervise.
Our tip – don't stop there. Create a poolside lounging space. Create a true outdoor living area with lounge chairs, fluffy outdoor cushions, and sleek glass serving table. A humble host will supply the charcuterie and grateful guests will bring the wine!
Pool Patrol can be an integral part of your backyard beautification process. Bring back the fun in your yard this summer without being embarrassed of your out of date pool space.
With locations in Vancouver and Kelowna, we offer local and speedy service. Our team is made of trained experts and we stand behind our products.
Get a quote today! Let's make your pool dream come true, with over 25 years experience in the pool industry, we have you covered! If you have a camera on your phone, we are happy to do a virtual site visit to discuss options!