What Can a Manual Pool Cover Do For Your Existing Pool?
A hands-on experience to superior safety and comfort around your pool.
Since beginning operations in 1995, we've seen technology evolve and have stayed at the top of our game, leading the industry in western Canada. Our manual pool covers are convenient enough for daily use with no cumbersome straps, sandbags or anchors.
A manual cover works by holding the rope attached to the leading edge and pulling the cover across the pool. When you want to uncover the pool, turn the crank handle.
Size limitations
Manual covers are not available for every pool, and are limited by pool size—they are available for smaller, existing pools only. Not sure if your pool qualifies? Get in touch.
The manual system uses the same track, fabric and other components as the automatic system, however contains no motor. When you want to take the plunge, it's possible to upgrade the manual system to automatic at a later date.
All the benefits
Even though the cover is being hand-operated, it still provides all of the safety, cost and maintenance benefits of the auto pool cover.
Besides offering worry-free security, our manual pool covers save heat, chemicals and make cleaning simple while extending the life of your equipment.
We've got you covered
With over two decades of experience and locations in Vancouver and Kelowna, we're able to provide the safety and convenience you need on your existing pool, whether you opt for manual or automatic.

Interested in learning more about how Pool Patrol can help with your manual pool cover installation? Contact us for a consultation.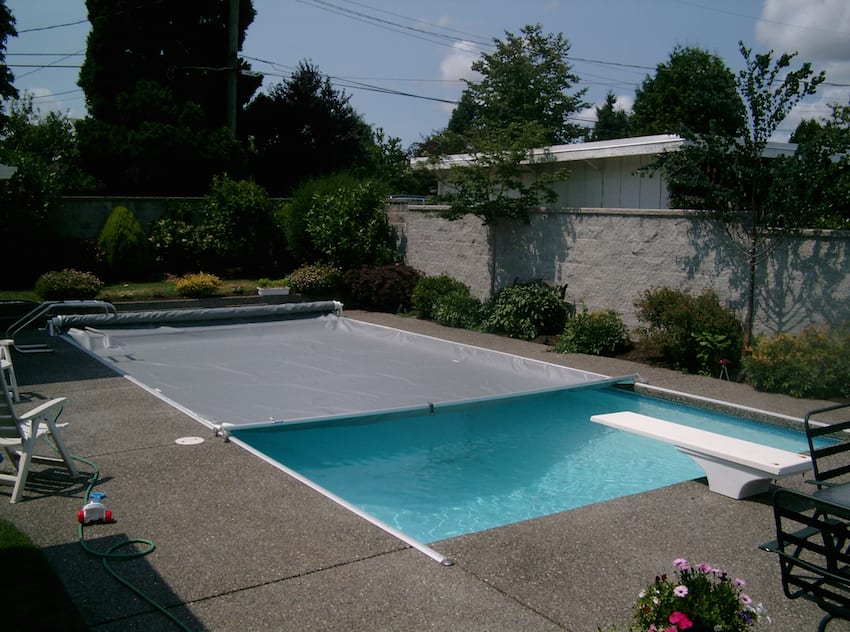 Manual Pool Cover Benefits
and Customization
Frequently Asked Questions
The following price is a guideline. To get an estimate for your specific pool or a greater idea of what your pool cover may cost, get in touch. Manual pool covers are for small pools or in-ground spas.
Manual pool cover: starting at $12,000
Rolling on a system of tracks, a manual pool cover securely covers and uncovers your pool by hand. You pull the cover over your pool to close it and hand crank it with a lever to open it.
Manual covers are limited by the size of the pool and can only be installed on smaller pools. While it may be possible to install a manual cover on your new pool, we would generally suggest an automatic pool cover for a new build.
Featured News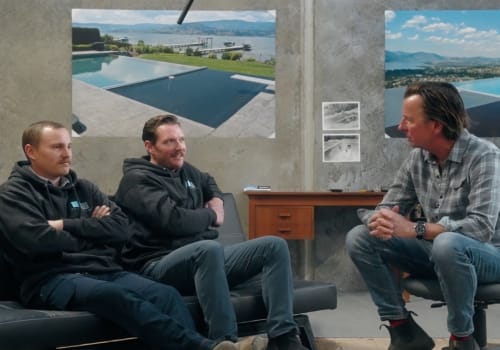 Video | November 27, 2023
Pool Patrol's Okanagan Team Reflects on Busy 2023 Pool Cover Season
As Pool Patrol wraps up for 2023, owner Allan Horwood sits down with pool cover specialists Eric and Caleb in Kelowna to reflect on a busy summer for automatic pool covers in B.C. Listen in on Allan and the team in part 1 of 3 of this informal conversation with our pool cover superstars.