How The Pool Cover Magic Happens
September 23, 2022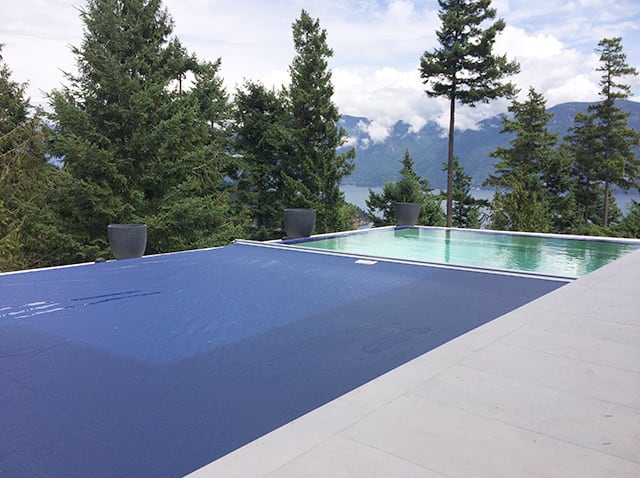 Getting a pool can feel like a big decision. If you're building a pool or just purchased a home with a pool—there's a lot to think about. You may be going over the benefits and maintenance of the pool itself, never mind safety and things like the automatic pool cover. We're here to demystify the process of what to expect when you're considering pool covers.
Step 1 – Consultation
So, you've made the decision to go with a pool or went with a property that already has one. Next, we'll work with you directly to determine your needs. We're a pretty small team at the Pool Patrol, so most likely you'll be working directly with owner Allan Horwood. Lucky you, he's been in the business for almost four decades so knows the industry inside and out.
We'll want to know things like:
Are you working with a pool builder?
What is the shape of the pool?
Can you send us pictures?
Not every pool shape is a candidate for an automatic pool cover because of things like free-form shapes, rock grottos, rock gardens and retaining walls, so we'll want to determine as early as possible whether a pool auto cover will work with your pool. Sometimes modifications can be made to accommodate a cover. Call 604-329-7077 or use the contact form to get started.
Step 2 – Pricing
Once we've determined that a pool cover will work with your pool, we determine pricing. If you already have a photo and any relevant information ready to go, you can jump ahead to this step using our handy quote form. When a quote is ready, we can all move forward on the same page.
Step 3 – The Automatic Pool Cover
Now that we're moving forward, it's time to build the pool cover! If you're working with a pool builder, we'll be in touch directly with them for the installation.
Installation typically takes place two or three weeks after the order is placed. Installation takes only one day with very little disruption to your backyard enjoyment. If there are any delays, changes or hiccups along the way we're on the phone with you directly to let you know, so there are no surprises.
Wondering why you should go with a pool cover in the first place? The number one reason will always be safety, especially if you have children in the home. But pool covers can also save on energy, maintenance and more. Learn more about why you should have a pool cover.
Don't let the pool building process overwhelm you. The Pool Patrol has installed thousands of automatic pool covers in mainland and interior B.C. to keep you and your neighbours safe. Contact us today to get started.