Is It Time To Refresh Your Automatic Pool Cover Fabric?
January 30, 2022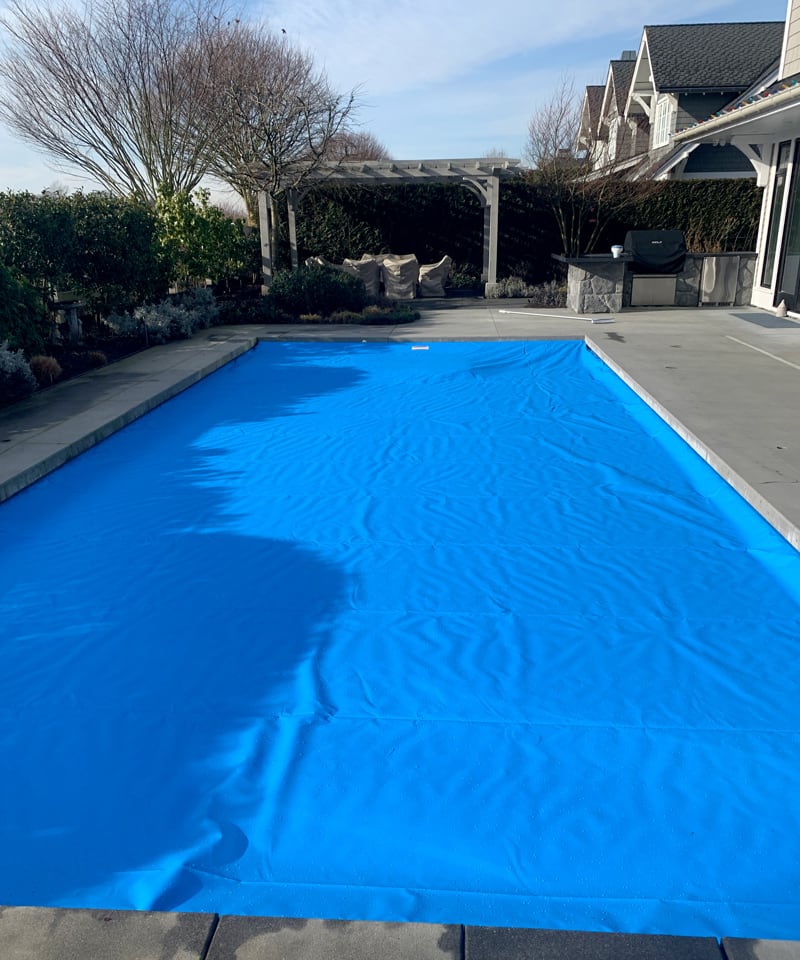 e 100% Satisfied With Your Pool Cover
Auto covers generally last 7-10 years before they become unsafe and unreliable and will need replacing. In some cases they may not fit as well as they should or have a history of not running as well as they should. We replace fabrics on all makes on models insuring an exact fit and addressing any historical operational issues. The common comment from our customers is, "my cover has never ran so well!".
Like tires on your car, which will need replacing, a new fabric will be sure your pool is safe and that the cover is reliable. Our premium grade fabrics come in an assortment of colours, stitched webbing, upgraded ropes and we use OEM gliders, pulleys and guides.
We have 8 standard colours. The dark grey (charcoal) remains the most popular, with the dark blue a distant second. The darker colours definitely absorb some heat but we encourage customers to pick the colour they prefer and try not to 'match' other items, rather compliment any colour scheme that you are working with.