How To Throw The Best Pool Party
July 28, 2021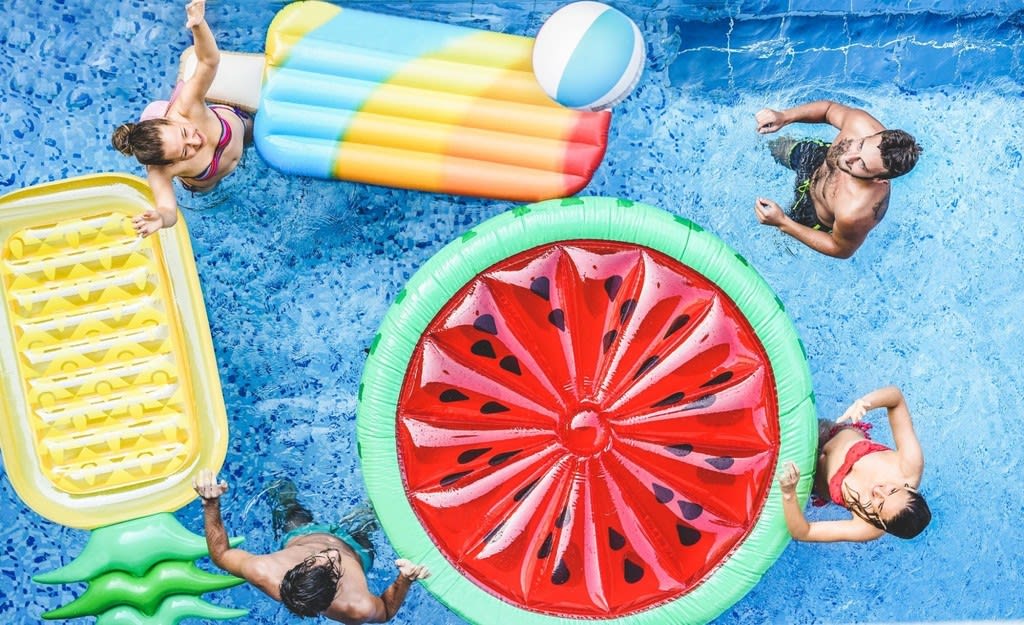 Summer is in full swing and with that comes heat and a strong desire to jump in a pool! You know the feeling. It's also time to see friends, have some fun and unwind, that means — pool party! Here's the Pool Patrol's guide on how to throw a great (and safe) pool party this summer.
Pick a Theme
Going with a pool party theme is a fun way to give your guests something to plan around, and also an instant conversation starter. Here are just a few ideas for pool party themes for all ages:
Luau
This classic pool or beach party theme is fun and simple. Have flower leis and grass skirts ready to go for your guests. Hawaiian shirts are a great touch. Put together a spread of tropical fruit and be sure to have fruit punch or coconut flavoured beverages ready to go. Throw on a Hawaiian playlist, light some tiki torches and the mood will be just right.
Pirates
One that the kids are sure to love, but adults can have fun with, too, a pirate-themed pool party gives the right amount of fun and fantasy to your bash. Eye patches are an easy accessory to have on stand-by for your guests. Get everyone ready to walk the plank and have fun!
Deserted Island
Look what washed up ashore! A deserted island party hits the right balance between nostalgia and fun. Have your castaways dress up in cut-up skirts or shirts. Make rustic snacks, like barbecued skewers of your favourite meat or veg, and have lots of fresh fruit on hand.
Safety First
Any gathering by the pool means you need to be vigilant about safety. Having an automatic pool cover installed or a pool fence can give extra peace of mind, especially with little ones running around. Some other things to consider to keep people safe and happy at your pool party:
Keep sunscreen handy for everyone to use.
Have shaded areas to escape the sun.
Stay hydrated! Make sure any outdoor event you throw has lots of water available.
Make sure an adult who can swim is always supervising. Take turns so everyone can have fun, or hire a lifeguard if you're able.
Have life jackets on hand and know the swimming ability of all your guests.
For more information on kids and pool safety (and also kid-friendly pool games for children), see our last blog post.
——
If you're looking for a pool safety cover or pool fence installation, the Pool Patrol is here to help keep your family safe this summer. Contact one of our pool specialists today to get started.